Solid Gold, Oakland's Amy Miller's debut comedy album, illuminates brilliant writing, wry commentary and slice-of-life vignettes. A weaving balance between stories stranger than fiction and polished, punchy jokes envelopes Miller's even keel appeal. She's funny, she's open, she's with it and she's unimpressed.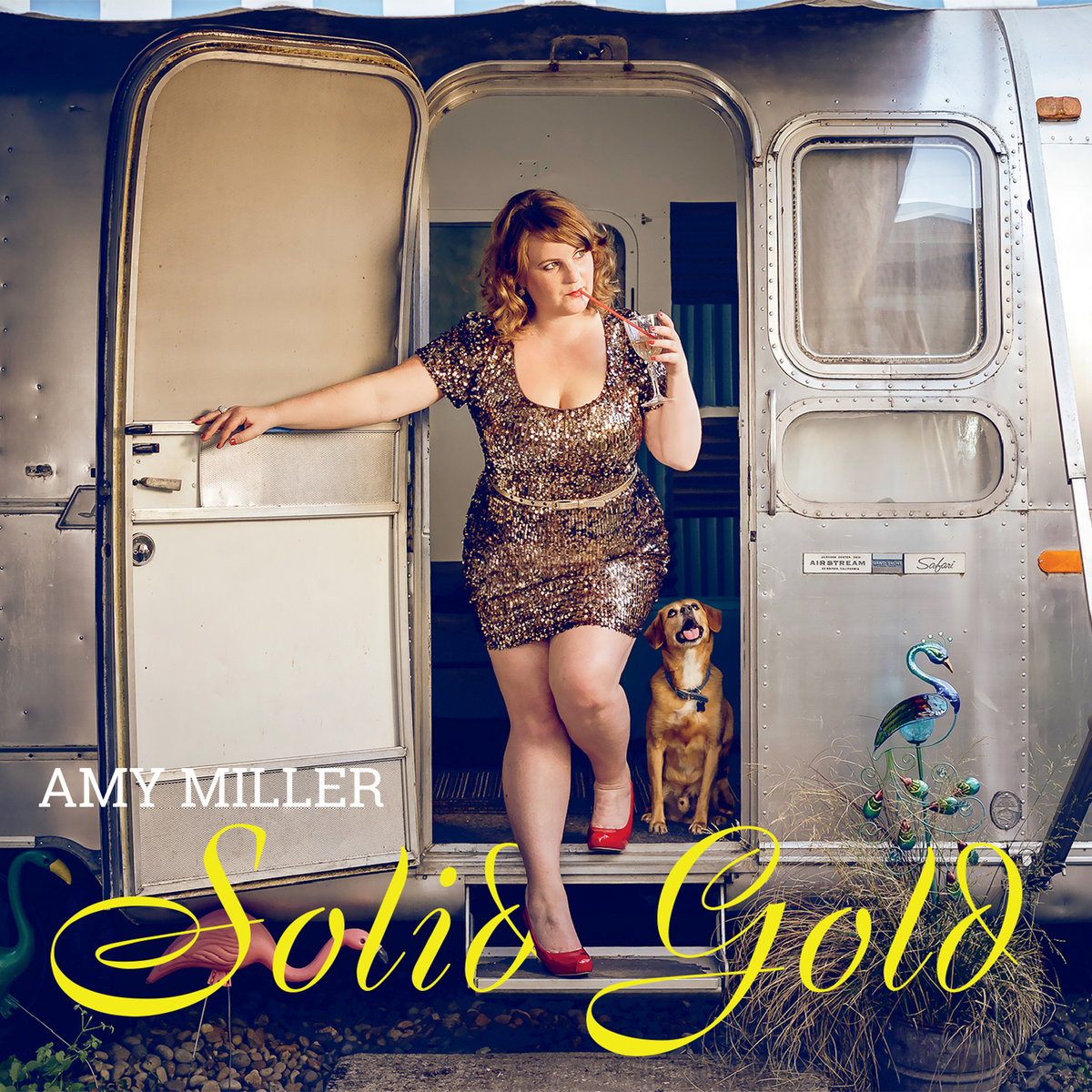 Unimpressed by cross-country driving. Unimpressed by passive aggressive racism. Unimpressed by precious, elected sensitivity. Unimpressed with unrealistic, beauty standard egalitarianism. Unimpressed with being a woman in her 20s. Unimpressed with comedy's creepy old men. Unimpressed with sun-based sleep patterns. Unimpressed with how you feel about puns. Miller juxtaposes an unassuming demeanor with unflinching assurance.
"'Aw…' Fuck off! 'Aw' me, [I'll] fucking kill you."
The album feels natural, flowing, like catching up with an old friend, albeit one-sided. And when Miller engages her audience, to compare commonalities or disarm reactions, it doesn't feel like a formality. She sounds invested. There's a gift to the comic's pace and poise: we're not racing to the next point or playing along to the next rhetorical call and response. The written and unwritten comedy rules are lax, its tropes and cadences are unobserved. Miller's crowd work lacks domineering angst, lip service doesn't pander. It's delightfully refreshing.
Solid Gold's autobiographical nature may concede a poetic license, being jokes and all, still, either exaggerated or apocryphal, the humor isn't lazy. When she specifies her ethnicity—"white trash"—in tracks "Wizard" and "Bugs", Miller skirts associating with poor, white shorthand—guns, booze, 'Murica— for experienced, evocative crow aunts and dog refugee camps. "Oakland" gives catcalling nuance and context, touches police brutality, desire and subjectivity.
The devil is in the details. Comedy thrives from trauma, in the personal, in the margins. Solid Gold succeeds in all these things and Amy Miller shines.
---
Grade: A-
Artist: Amy Miller (Last Comic Standing, FLOPHOUSE)
Recorded: July 7, 2016. Alberta St. Pub in Portland, OR
Label: Kill Rock Stars
Length: 48 Minutes
Features: mortifying childhood experiences, strong joke writing, sound story structure, body image material, bad dads, loving chiding, sweet voice saying dark things
Avoid: if you hate swear words, if racial humor makes your butthole tighten, if you hate women who've found their voice in their 30s, if you think you're not racist but really are, if you really like Mount Rushmore
---
You can get the album on Kill Rock Stars, iTunes (like me), Bandcamp, Amazon, Google Play and other outlets.